Checking vs. Savings Accounts: The Difference and How to Choose
Checking accounts are best for spending money. Savings accounts have higher interest rates, so they're best for stashing cash.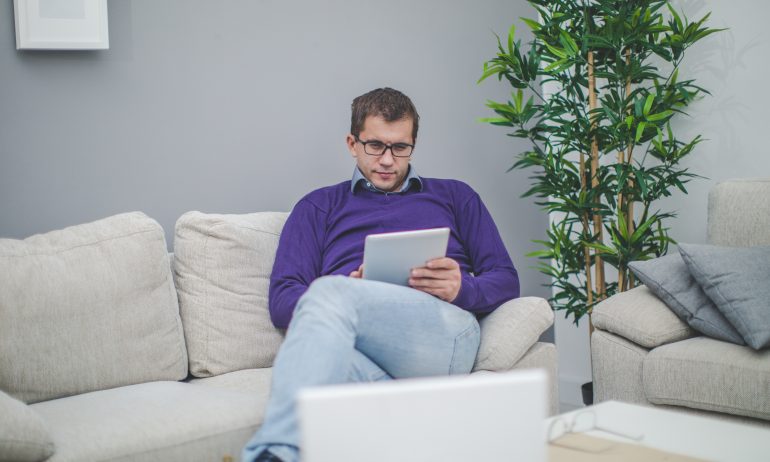 Many or all of the products featured here are from our partners who compensate us. This may influence which products we write about and where and how the product appears on a page. However, this does not influence our evaluations. Our opinions are our own. Here is a list of our partners and here's how we make money.
Checking vs. savings accounts
The difference between checking and savings accounts is that checking accounts are generally used for everyday spending while savings accounts are primarily used for saving and growing your money.
Checking accounts are better for regular transactions such as purchases, bill payments and ATM withdrawals. They typically earn less interest — or none.
Savings accounts are better for storing money and earning interest, and because of that, you might have a monthly limit on how often you can withdraw money without paying a fee.
| | | |
| --- | --- | --- |
| | | |
| | | Often six per month (excluding in-person and ATM withdrawals) |
| | Sometimes; typically minimal | |
| | | |
| Minimum balance requirements | | |
| | | |
Discover Bank Online Savings

APY
0.40%Advertised Online Savings Account APY is accurate as of 02/12/2021
Synchrony Bank High Yield Savings

APY
0.50%APYs are subject to change at any time without notice including after an account is opened. Offers apply to personal accounts only. Fees may reduce earnings. Member FDIC.
The benefit: Checking accounts offer debit cards and checks, which make it easy to make everyday purchases.
The downside: They tend to pay little or no interest, so you'll want to stash your reserves in a savings account, where your money can grow.
How to choose: The best checking accounts tend to have no monthly fees and free access to nationwide ATM networks. Some even have sign-up bonuses. Look for an account that either doesn't charge a maintenance fee or has an easy way to waive it.
The benefit: Savings accounts typically have higher interest rates than checking, making it easy for you to grow your money faster.
The FDIC announced in April 2020 that it would no longer require financial institutions to enforce the withdrawal limit. However, you'll need to check with your financial institution to confirm if it is still enforcing a limit. If so, you could be charged a fee — usually around $5 to $10 — for each excess withdrawal. (Read more about savings withdrawal limits.)
How to choose: The best savings accounts have strong interest rates, no monthly fees and offer easy online bank transfers. Look for accounts with rates that are around 0.50% APY or higher.
The value of high APYs for savings accounts
When you put your money in an account that earns above-average interest, you can grow your balance faster over time, without extra effort.
The average savings account APY is just 0.06%, but some banks and credit unions have savings accounts that earn much more than the average. The best savings accounts have rates around 0.50% APY or higher.
You can see the difference a higher APY makes. Say you deposit $5,000 in an account that earns 0.05% APY. After a year, that money earns less than $3. But if you deposit that cash in an account that earns 0.50% APY, you would have about $25 after the same time period. A high APY may not make you rich, but it does mean more money for no extra effort.
A regular savings account isn't your only option for earning more interest. If you don't expect to withdraw your money for several months, or have a large amount to deposit — say, $10,000 or more — you could consider other savings options, such as certificates of deposit (CDs).
CDs usually offer better rates, but require you to deposit your money for a specified amount of time and often have high minimums. Unlike investments, earnings are guaranteed. Learn more about other types of savings accounts.
Looking to learn more? Here are answers to frequently asked questions about checking and savings accounts.
Are interest rates fixed on savings and checking accounts?
If you are looking for a fixed rate, consider opening a CD instead. And if you would like a fixed-rate account that gives you access to your money before the end of the term, a no-penalty CD is an option.
Could I lose my money in a checking or savings account if the bank fails?
Deposit accounts at most banks and credit unions are federally insured up to $250,000 per depositor. If the account is with a bank, the funds would be insured by the Federal Deposit Insurance Corp., while credit unions are federally insured through the National Credit Union Administration. If a bank or credit union were to go out of business, you would not lose your deposit, up to the insured amount.
» Want to know more about how your funds are protected? Read how FDIC and NCUA insurance programs work.
Should I have my checking and savings accounts at the same bank?
There are some benefits to having both accounts at the same bank or credit union. Doing so makes it easy to manage your money and make near-instant transfers between accounts. Some banks also waive monthly fees if you link checking and savings, though they may also require a minimum balance in the combined accounts.
But, pairing your accounts has some downsides. You may not find both the best checking and the best savings accounts at the same institution. For example, banks with some of the highest savings rates don't always offer checking accounts.
If you're ready to maximize savings but don't want to part with an existing account just yet, consider opening a separate high-yield savings account at a different bank.
Get more smart money moves – straight to your inbox
Sign up and we'll send you Nerdy articles about the money topics that matter most to you along with other ways to help you get more from your money.